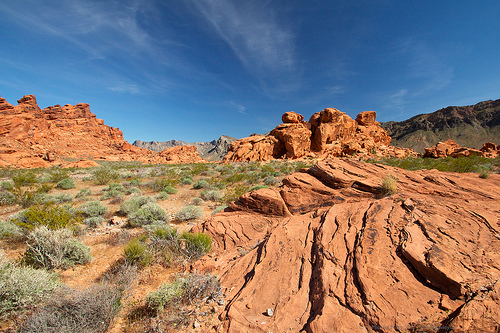 If you are in Nevada and you are looking for the next great adventure, you may want to consider going on a road trip. With that said, there are so many things that can go wrong, so it helps to be prepared. Here are some DOs and DON'Ts that will have you prepared when it is time to go.
DO buy a paper map. This may not be one of the things that seem to make a Nevada road trip more fun than ever, but it is definitely a necessity. Many people rely on smartphones and other electronic devices to get around, but the reality is that there will always be dead spots. Having a map available will prevent you from being stuck in the middle of nowhere without a sense of direction.
DON'T forget to bring along some snacks. When you are on the road, getting hungry is a given. Do you want to get stuck shopping at a truck stop and paying many times more for each item you are craving? Be proactive and stock up on all of your favorite munchies before you hit the road.
DO have your car looked at before you go. In addition, make sure that you have roadside assistance. Even if your car seems to be in excellent shape, you never can be too careful. Instead of taking a chance and having a breakdown, you should verify that everything is perfect before you leave. Roadside assistance is a must since you never know here you will have a problem and how far you will be from the next service station.
DON'T fret if you are short on cash. Instead of paying for expensive hotels along the way, you should check out all of the great camping areas. When you go on a Nevada road trip, you will come across many good places where you can pitch a tent. Not only will this satisfy your craving for adventure, but you will manage to keep far more of your money in your wallet.
DO create a solid plan before embarking on your journey. You might be thinking of throwing caution to the wind and winging it as you go along. While it may sound fun, it could be dangerous and otherwise unpleasant. Planning will help you avoid any unexpected issues.
Going on a road trip can be very fun and exciting, but being ill-prepared means you may have an experience that is just the opposite. Consider all of this information if you want to have a good trip.
Photo by Mike Miley

Photo by woosh2007

Photo by coolmikeol