There's is more than one way to travel, and it doesn't always mean a boarding pass and a trip through the security line. You can have a fun and memorable experience by simply hitting the road on a fun USA road trip. Road trips are an excellent alternative for uncomfortable and expensive plane trips. Follow these tips for a successful road trip in the USA.
Ensure that Your Vehicle is in Good Shape
Whether you plan to head out in a car, a truck, an RV, an SUV or whatever, make sure it's in good shape. Get a complete tune-up, checking for any potential problems. Take the vehicle out on the road trip only when you know its ready for travel.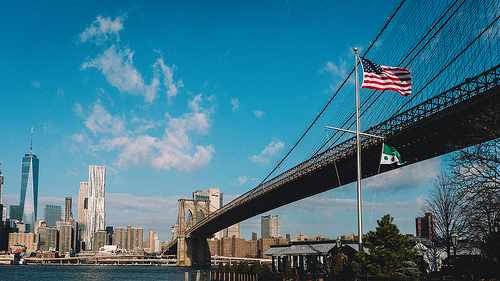 Choose Your Destinations
There are 50 states to see in the United States, but the likelihood of you seeing them all on your road trip is highly doubtful. Instead, choose the states you'd like to visit before you set out. You can plan your trip by sections. For example, perhaps you'd like to see the Southwest. The American Southwest includes Arizona, Nevada, New Mexico, and Utah. Plan a route that would allow you to travel through all of these states. Or, you can plan a cross-country trip that spans the U.S from New York to San Francisco. It all depends on how much time you have and your other resources.
Make Use of Your GPS
If you truly love paper maps and want to channel your inner 20th-century, stick with paper maps. However, the 21st-century technology of the GPS is the modern-day way to find your way around the United States. Just plug in initial information, and the device will plan out your route. A GPS is remarkably accurate 99 percent of the time, and it eliminates errors and stress.
Be Spontaneous
You've got your map routed out, and you've scheduled your sightseeing stops. Along the way, be sure you try new things. Sure you'll want to try the stops that everyone raves about, but check out the out-of-the-way spots that don't get as many travelers and that are hidden gems of a particular area. Talk to the locals to get a feel for what the area is really like.

Don't Cram Too Much In
You can't take in the flavor of an area by cramming in too much. For example, if you're embarking on a Southwestern trip, spend three or four days in New Mexico before you move on to Arizona. If you have the time, and you've found you've fallen in love with New Mexico, add on a day or two, on top of that, before you move on. Enter the trip with a relaxed attitude allowing yourself to focus on quality over quantity to create lasting memories.
Planning a USA road trip is a fun thing to do, but it does take a bit of organization. Follow these tips and take your time. With the right mindset, you can have a fantastic trip while saving money on airfare and bypassing security lines and other airplane hassles that have become a part of 21st-century society.
Photo by tinto

Photo by miamism

Photo by Gunn Shots.