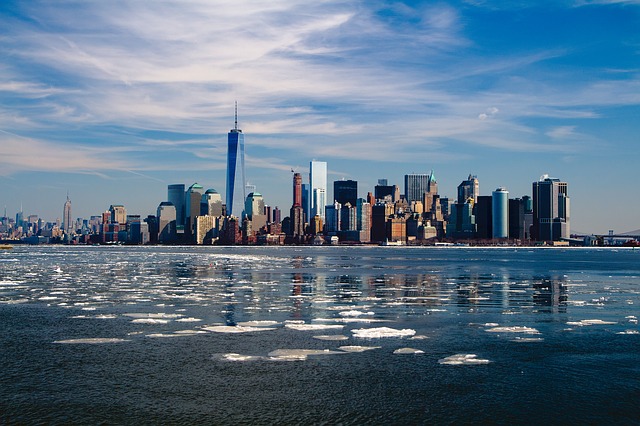 Would you like to go on an East Coast road trip? If you are going to drive around to the other side of the country, you should know of some of the best places to visit. Before getting started, make sure you have all the necessities to remain comfortable throughout your trip. Bring cash for tolls, your debit or credit card, plenty of non-perishable snacks to have to avoid constantly stopping at different fast food restaurants along the way, a bag full of clothes and toiletries, and any other comfort items you want or need to have for the trip.
Once you have the necessities, it is the right time to fill your car's gas tank up and head out on the road. You can make an itinerary of all the places you plan to visit in a specific order while checking out what these amazing cities have to offer, taking pictures, buying souvenirs, and genuinely enjoying the learning experience that comes from it.
New York City
There is a good reason why New York City is such a popular tourist attraction – there are hundreds of unique things to do in the city. It is vibrant, exciting, and full of life. If you want to visit the city, see all the lights, and enjoy an unforgettable experience, a trip to New York City should certainly be included in your itinerary. While you are there, you can visit Times Square, take a trip to the Statue of Liberty, hang out in Chinatown, or even see a Broadway show. The options are endless!
Philadelphia
The next stop on your list should be the city of Philadelphia, a city that is known for bleeding green because of its Philadelphia Eagles football team. The historical city has plenty to offer to keep you entertained and having a great time for as long as you plan to visit. Some of the different places you should visit while you are in Philadelphia include the Philadelphia Zoo, Reading Terminal Market, Spruce Street Harbor Park, and the Please Touch Museum, which happens to be a kid-friendly museum for children who are encouraged to interact with all the unique exhibits.
Portland
While hanging out on the east coast, do not forget to visit Portland, Maine. It is a great city to check out while you are on your road trip because it is known for being a relaxing and comfortable place to live and visit. There are quite a few different things for you to do while in Portland, such as visiting Casco Bay, shopping at the Maine Mall, checking out the Portland Museum of Art, and even spending time in the sun at the Willard Beach.
An East Coast road trip will be an experience like no other for you. It is during your trip that you can visit and spend time in several of the wonderful cities that are conveniently located in the East Coast. You can try new things, meet new people, and make some amazing memories on your road trip.