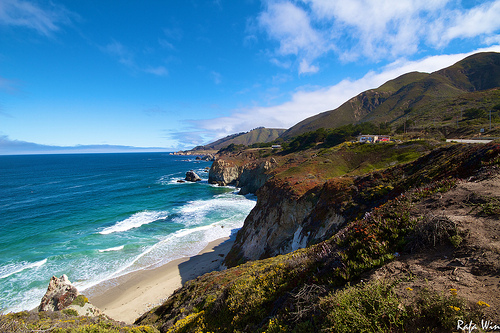 Beautiful beaches, cool ocean breezes, history, vibrant cultural towns, dining, shopping, and world-class vineyards are all part of one of the most scenic and adventurous driving experiences that anyone could imagine. What type of driving experience are we talking about? It is the incredible adventure that you will remember for a lifetime when you go on a Highway 1 road trip.
You can begin your adventure in Santa Cruz County where you will discover a part of the Redwood Forest that has trees as high as skyscrapers. Santa Cruz County is home to the University of California which means that there is a continual college vibe along with amazing outdoor activities. Make sure you take the time to explore the surrounding farmland and vineyards. You will be able to experience the century old Santa Cruz Wharf as you view whales and migratory birds.
Of course, a hike through the Redwood Forest is a must. Head over to the Big Basin Redwoods State Park where you will be surrounded by 19 m tall, old-growth trees. There are more than 100 km of hiking trails which will provide you with fantastic views of wildlife and waterfalls. You can even set up your tent and enjoy a few days camping.
You continue your adventure along Highway 1 as you enter Monterey County which is another iconic California destination. As you drive along Highway 1 the breathtaking coastal views will be hard to resist. One of the must see attractions is Cannery Row. John Steinbeck was inspired to write a novel of these once dominated sardine canneries.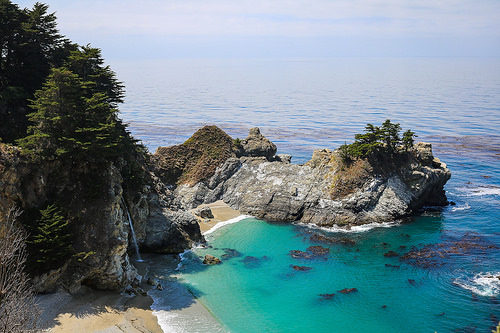 If you enjoy a glass of wine, travel a short distance inland to the Monterey Wine Country. In the Salinas Valley there are wonderful tours of vineyards and tasting rooms. Here you will find award-winning Pinot Noirs and Chardonnays. You can finish your time in Monterey County by visiting either the Monterey Bay Aquarium or Pinnacles National Park.
San Luis Obispo is considered to be one of the jewels by the water and is perhaps the most photographed area on the California coast. Buckle up your seat-belt as your journey takes you beside towering seaside cliffs. Below you hear the thunderous sounds of waves crashing onto the rocks. Along this section of the highway do not neglect to stop and view the many elephant seals that lounge on the rocks at Piedras Blancas.
Other adventures on your Highway 1 road trip include San Francisco, San Luis Obispo, Carmel by the Sea, Big Sur, Santa Maria, Santa Barbara, Santa Ynez, and Ventura.
Photo by Rafa Win

Photo by seefit

Photo by fabraw