Nestled between California and Nevada, Lake Tahoe is the biggest lake in the United States and provides plenty of opportunities to commune with nature and relax. Best known for its skiing, Lake Tahoe actually has a wide variety of activities for visitors throughout the year. Here are some of the best Lake Tahoe activities available.
Hit The Slopes
Both skiing and snowshoeing are popular in the winter, and you'll find a variety of trails and meadows perfect for your outdoor pursuits. Check out Hope Valley Outdoors, where you'll find miles of trails that lead you through beautiful scenery. The shortest trail is a mere four miles, while the longest stretches out to about 12 miles.
Take A Waterfall Tour
Rushing water is a sight to behold, and when the weather is a little warmer, visitors can check out a number of different waterfalls in the Lake Tahoe area. Eagle Falls is one that you should not miss, but you should also put Glen Alpine Falls and Horsetail Falls on your list. The former has stunning layered drops while the latter is the biggest waterfall in and around Tahoe.
Visit Sugar Pine Point State Park
If you are interested in camping and hiking, you can't go wrong with Sugar Pine Point State Park. If you are only there for the day, access the Dolder Nature Trail behind the mansion. It's a two mile loop that provides visitors with stunning views of the forest and lake.
Check Out The Tahoe Maritime Museum
Learn more about the history and culture of Lake Tahoe by taking a trip to see the Tahoe Maritime Museum. You'll learn all about the maritime history of the area, and you'll even get a chance to see different historical watercraft, like Native American kayaks. There's something for the entire family here, including games for the children to play and plenty of information on the boating industry for adults.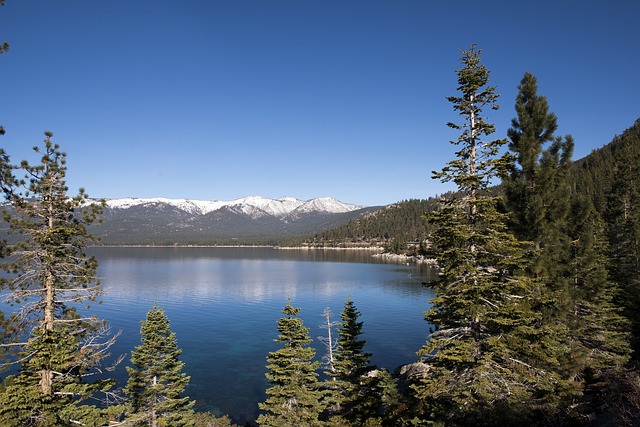 Go On A Sleigh Ride
Nothing will put you quite in the holiday spirit like dashing through the snow on a sleigh ride! You'll have the opportunity to sit on board an authentic sleigh, led by strong draft horses. Your ride will take you through fields and forests, with a gorgeous mountain backdrop visible in the distance.
Get Out On The Lake
What better way to explore Lake Tahoe than by boat or kayak! There are a number of places to rent boats if you'd like, but you can also go on a cruise as well. Take the MS Dixie II from Zephyr Cove to Emerald Bay. If you truly want to treat yourself, book the sunset cruise. You'll be treated to stunning views all evening long. Of course, kayaking is an option too, and much like with boating, there are a lot of places where you can rent a vessel to take you out on the water.
Regardless of what time of the year it is, you'll find Lake Tahoe activities appealing and enjoyable. The area only continues to grow, and it seems like there are more activities every year. Whether you love nature or simply enjoy sports, Lake Tahoe is the place for you!